I'm going to show you 5 things I ordered (and didn't expect to find on Amazon!)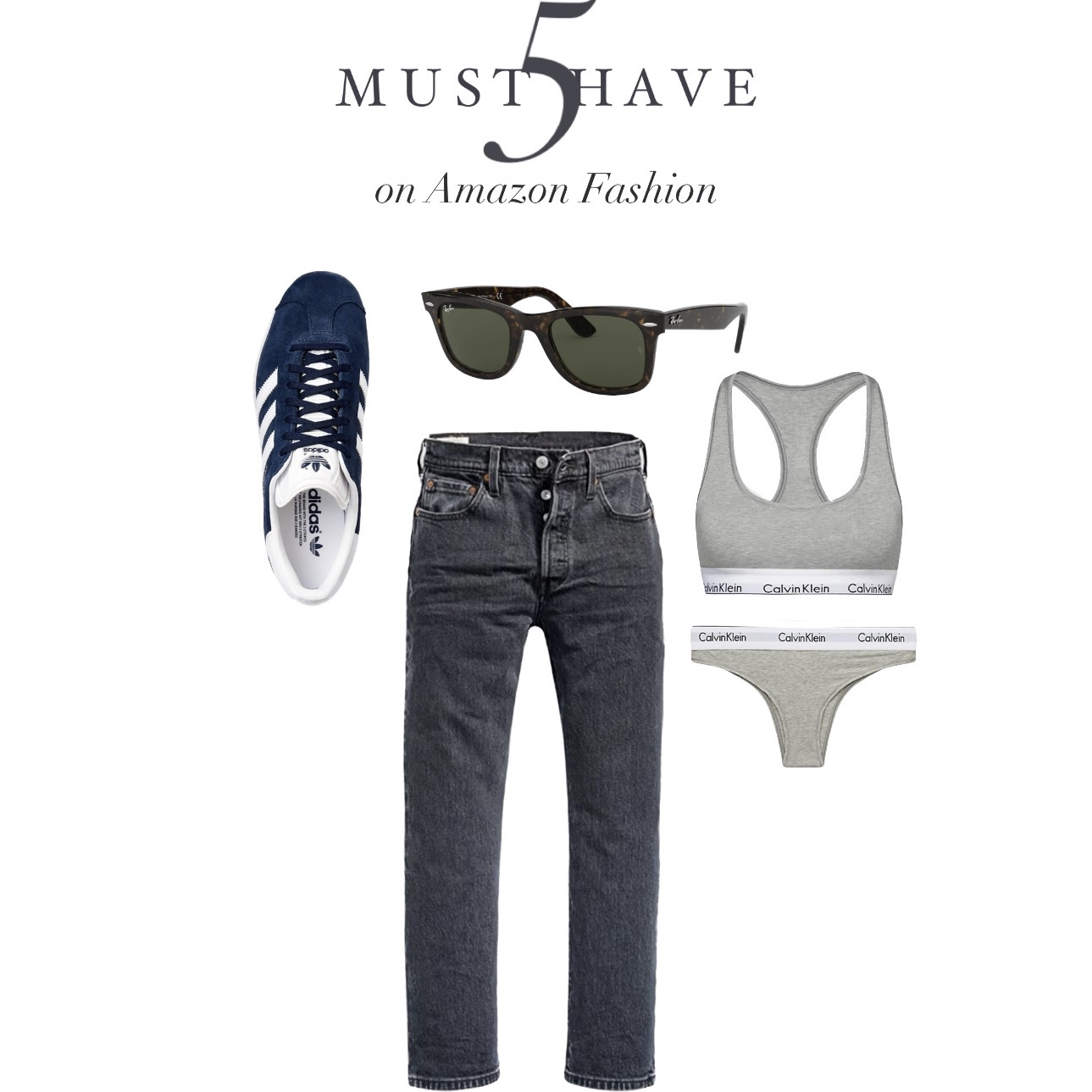 Let's be honest: by now we can't imagine our life without Amazon.We buy everything: from books, to screwdrivers, to detergents, anything our mind is able to imagine.
And what about fashion? I've bought something in the past, but nothing special. Recently however, I discovered that Amazon Fashion has within it an infinite range of brands, both its own and external, and also of luxury and trendy brand partners such as for example Tommy Hilfiger , Calvin Klein, Levi's , The North Face, UGG and I could go on but I don't go on, I suggest you go and immerse yourself in the universe of Amazon Fashion, but first I'll show you what I bought.
PS. For many items you can not pay, try them on, and only pay for them as soon as you're sure they fit you. I think this thing fantastic!
So let's start with the 4 Timeless Must Haves found on Amazon Fashion!
1) Ray Ban Wayfarer in tortoise patterned celluloid (which I will soon also take in black). It is or not a real must have that everyone should have?
2) Adidas Gazelle in a beautiful blue (new favorite color of this period) another must have that you can obviously find in other colors. I find them wonderful and it's the second pair I've bought (the first ones were grey).
3) Levi's 501 Crop Jeans, another must-have! I didn't take them very short but at the ankle, I chose the 30 length.
4 e 5) Top and slip by Calvin Klein other iconic must-haves with logoed elastic bands. Crazy that I didn't have them yet!
Finished! I hope I have given you some ideas and don't forget: if you buy something let me know here in the comments or on Instagram!
Kisses! Ele
#Advertising #FoundItOnAmazon