Tulum, Quintana Roo, Mexico
Hello everyone! As you will have noticed on Instagram from the thousand of pictures of Tulum on my account (find it here), I have recently returnet  from a wonderful trip to Cali and Mexico.
Today I am here to tell you about the first Tulum hotel in which I stayed during my first "mexican days": the Nest Tulum.
This is a "Boutique Hotel".
These type of hotels are small, with no more than 50 rooms (Tulum does not exceed 30) very intimate, designed with a strong personality.
The guests will feel like they are in a intimate and well- cared – for and with common spaces where they chat with other guests.
The Nest has only 9 rooms, making it very special, and was inaugurated in December 2015 by the music industry veteran James Chippendale, who did everything (with the expected results) to make his hotel as similar as possible to a house by the sea.
We stayed in a huge garden villa, just steps from the beach. Inside there are two bedrooms and a balcony / terrace with a relaxing corner and a hammock!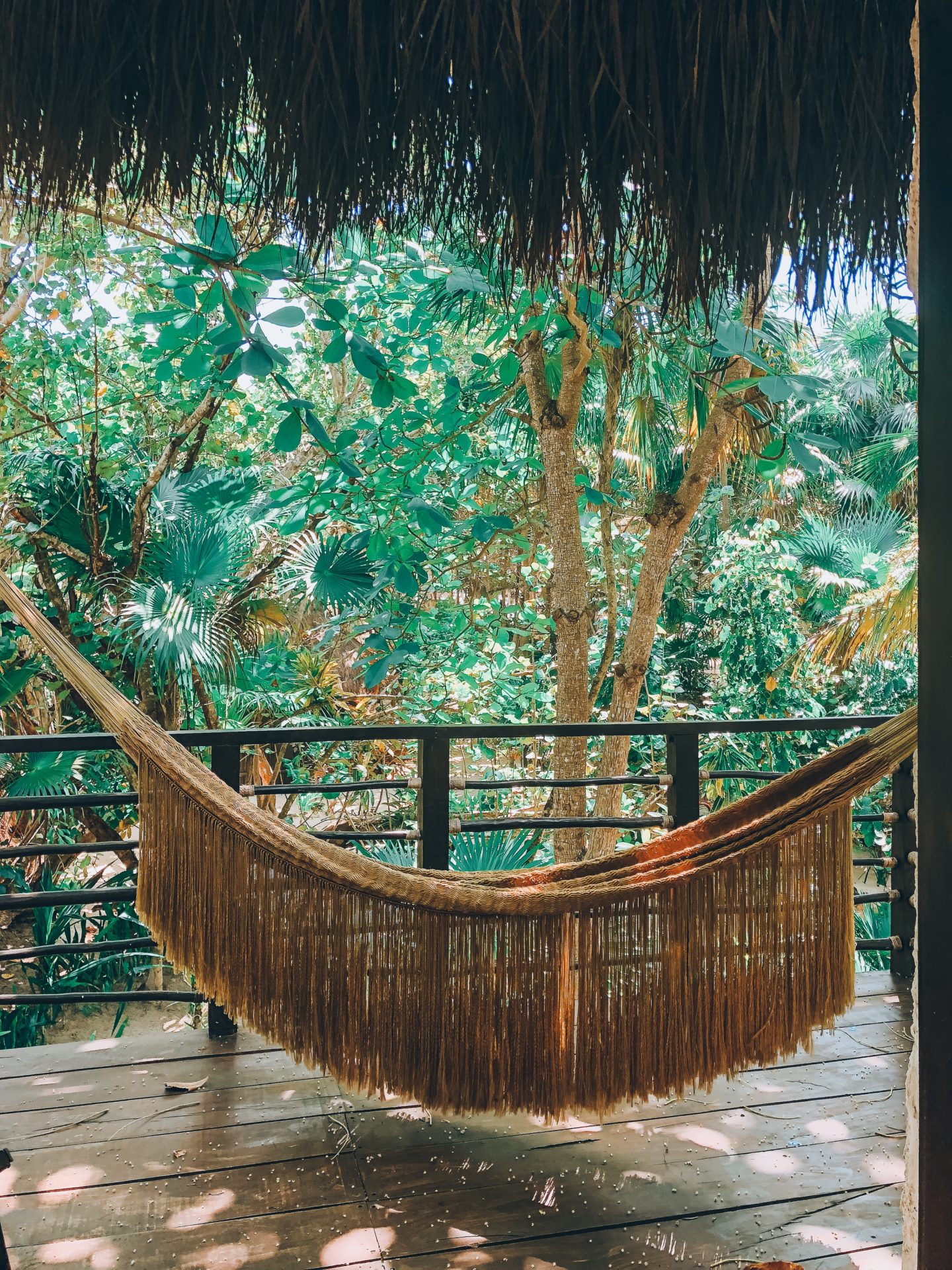 A few feet from the suites, the bar-restaurant on the beach was something unique: hammocks, tables and chairs with a sophisticated style, all surrounded by many palm trees. The furniture, all made by local craftsmen, including the carpenters of Coba, helps to create yet elegant yet minimalistic settings. The harmony of natural colors, created by  honeycomb fabrics and vejuco roots lamps mixed with breathtaking view of the beach made me dream!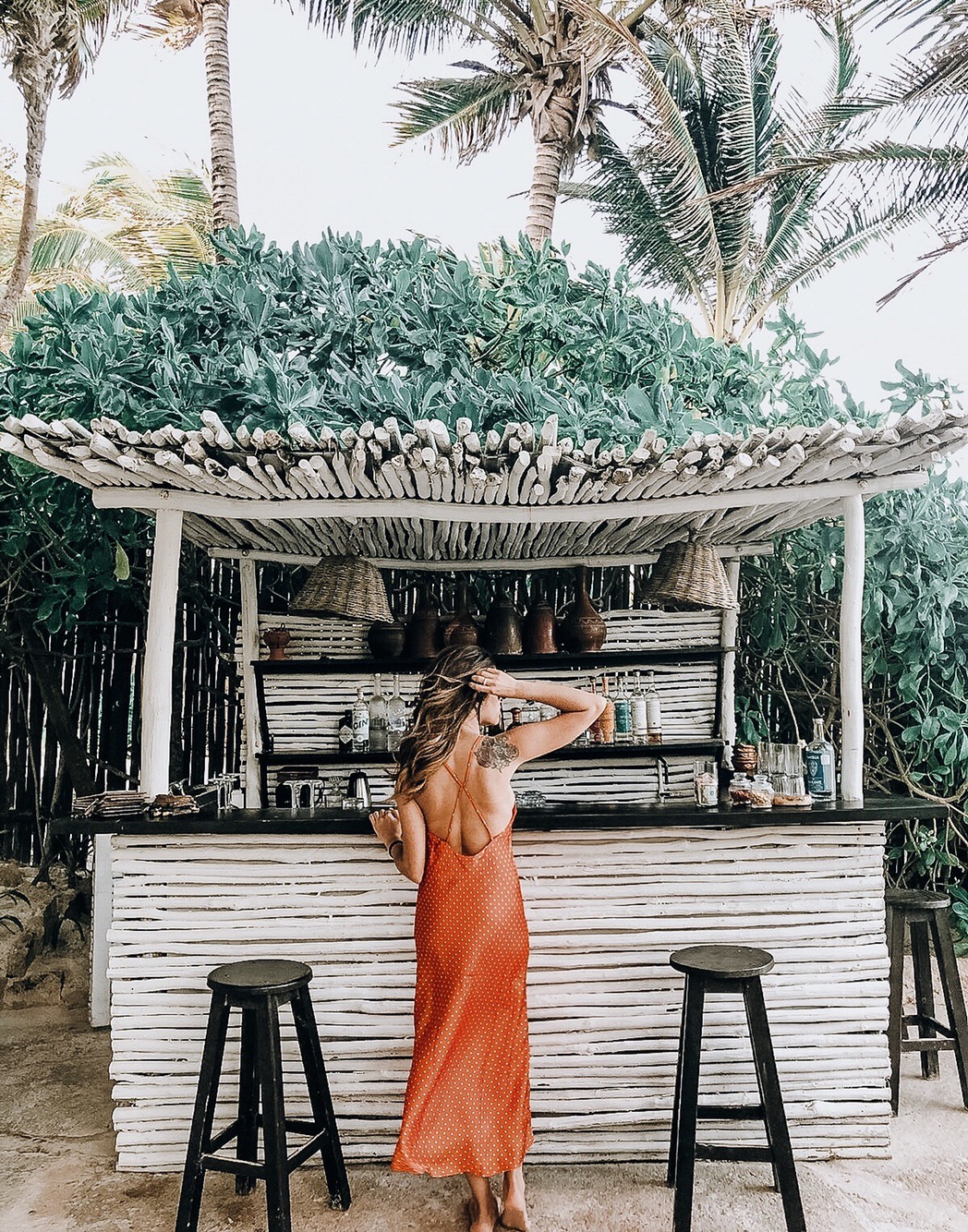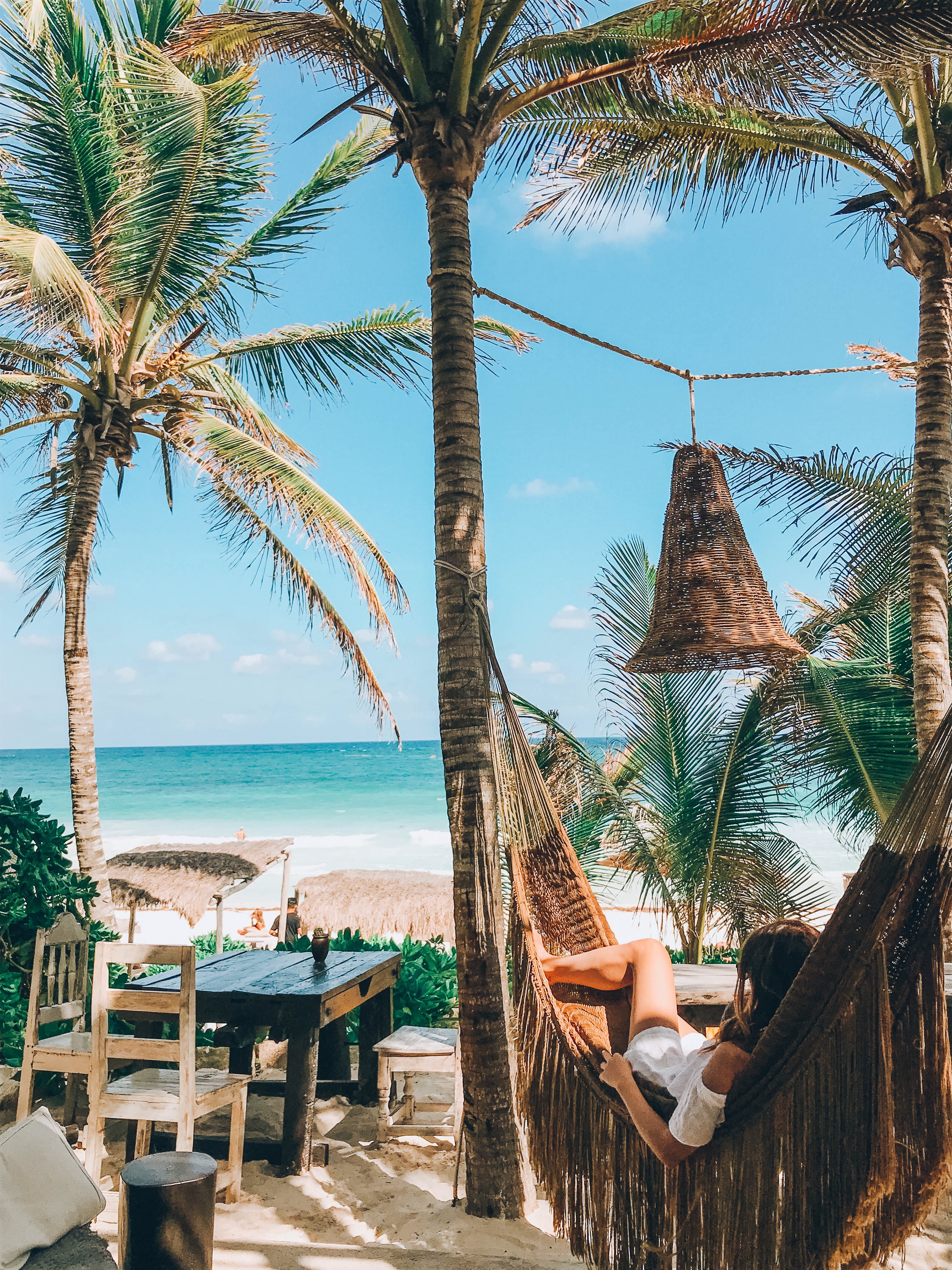 Another thing that I loved so much was the food wich was presented very well, made of fresh,locally sourced ingredients of excellent quality, and served by a uniquely kind staff.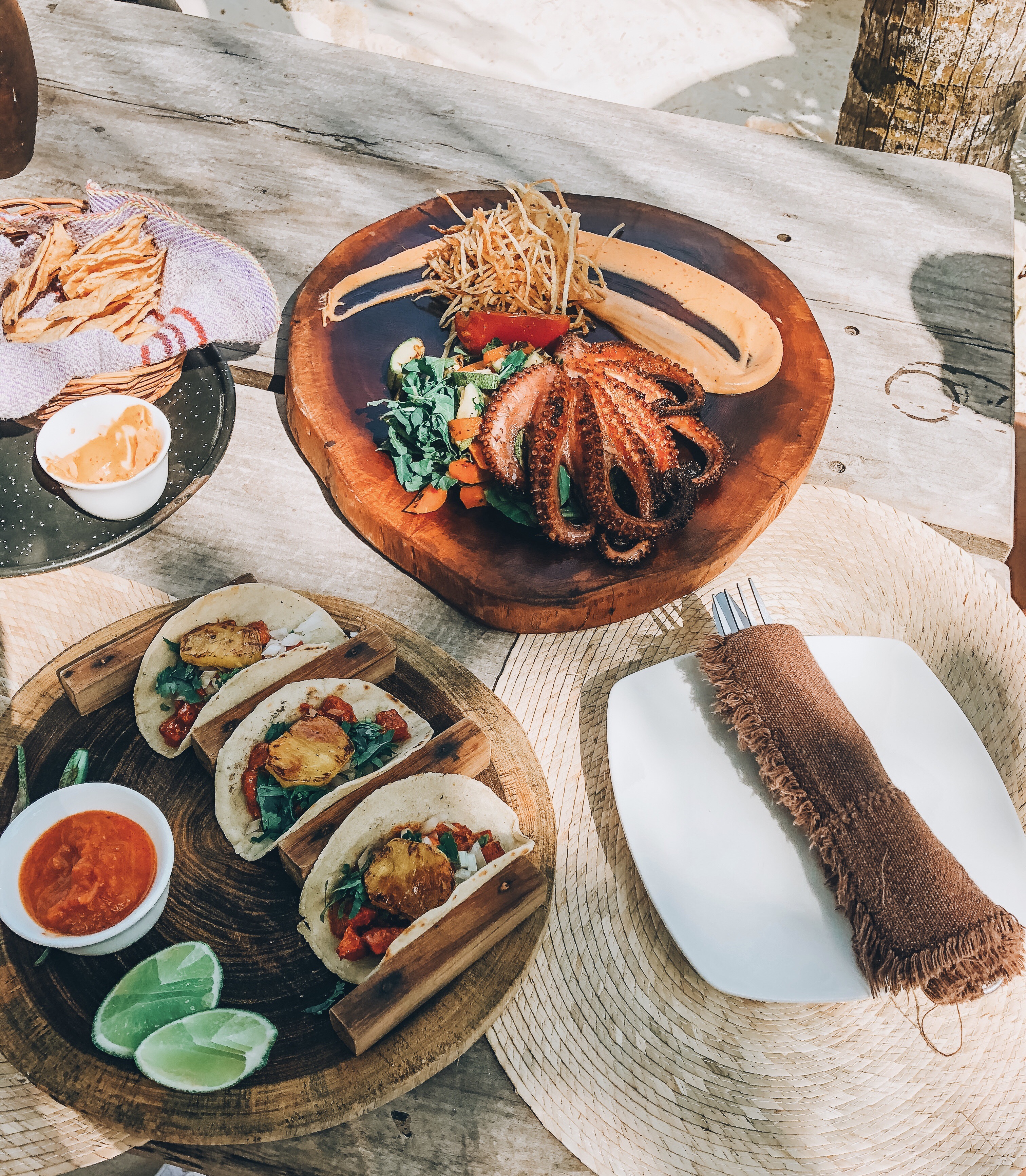 And the beach.
Small huts with beds, maxi cushions, armchairs … a huge lounge on the sea. Beautiful!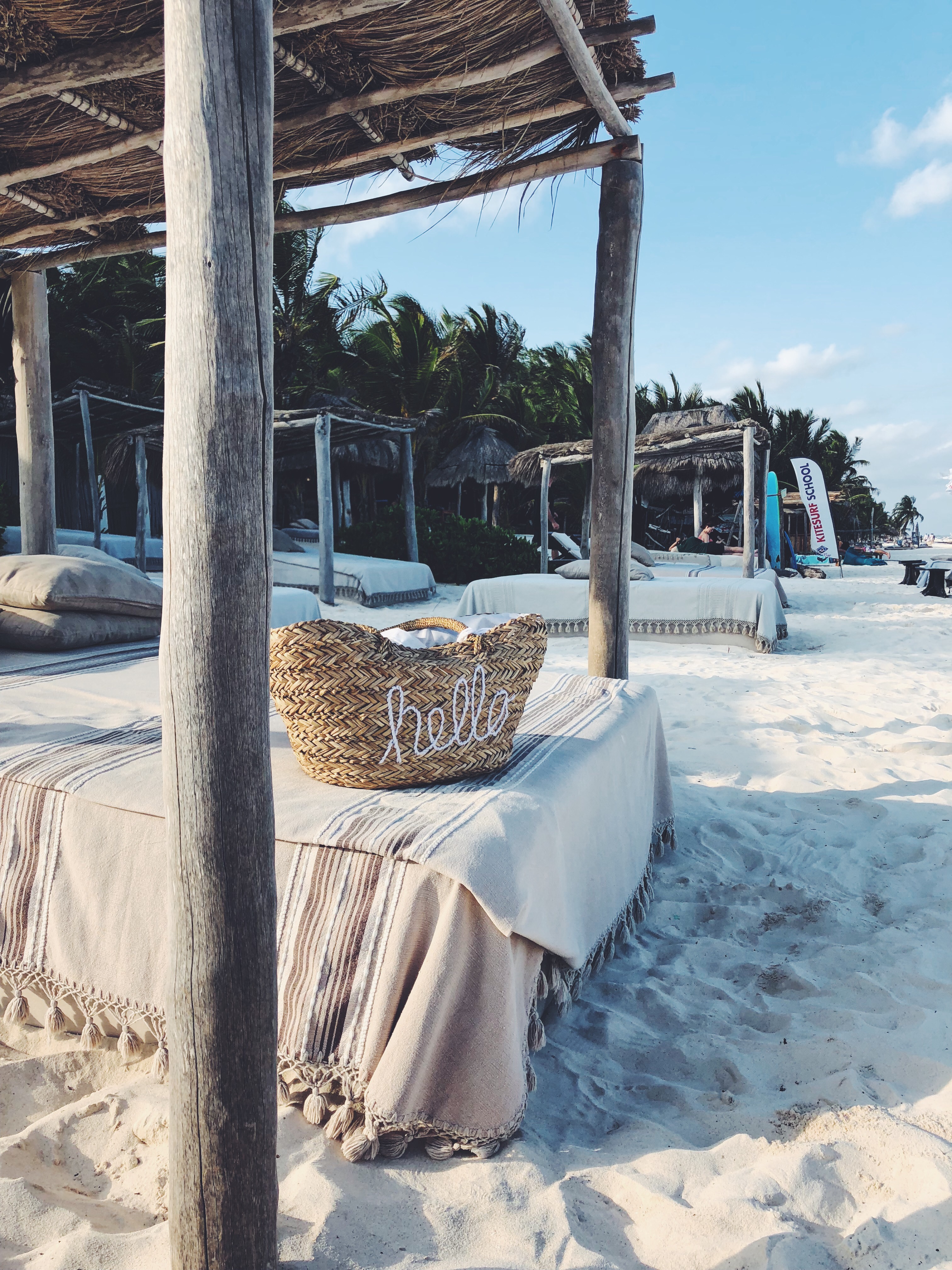 Piece of mind and total relaxation!
If I could go back tomorrow, I would run!
Ah, of course, we are talking about 5 stars out of 5 on TripAdvisor (you can find it at this link)!
Another aspect that is worth more than anything else for me: Nest is an eco-friendly hotel, so it uses renewable energy and does not waste anything. Lovely! ❤️
So, just sip some mezcal, stay in a beach hut under the sun, and you'll never want to go home!
I would like to use this post to also thank Laney and the rest of the staff for hosting me with unparalleled hospitality. You are doing a great job! Hasta pronto chicos!
Visit their social channels!
Instagram: @nesttulum
Facebook: Nest Tulum
Kisses, Eleonors