Gone are the times when sneakers were just sneakers for Sunday walks or for training. Now you can combine them with everything. And I say everything! You can combine them with skirts, dresses and even outfits for the evening. The choice is really wide, prices are for all budgets. It's not just Adidas, Nike and Puma that offer new design sneakers with bright colors and models from the '80s and' 90s. Now even famous brands have launched their line of sneakers: Balenciaga tells you something ?! Particular and recognizable design even miles away that can not miss in the wardrobe of the most fashion bloggers and followed Instagram!
Here are our favorite sneakers! Choose the pair you like best and buy it to complete your outfits.
Let's start with the Balenciaga sneakers that have upset the minds of many. Are they or are they not obnoxious? And yet, look at how @lornaluxe matches them. Almost, they almost look beautiful.
Those who wear Lorna Luxe are sold out, but we have a good alternative for you. Certainly this new model will be as much discussed as loved! You can find them by following this link.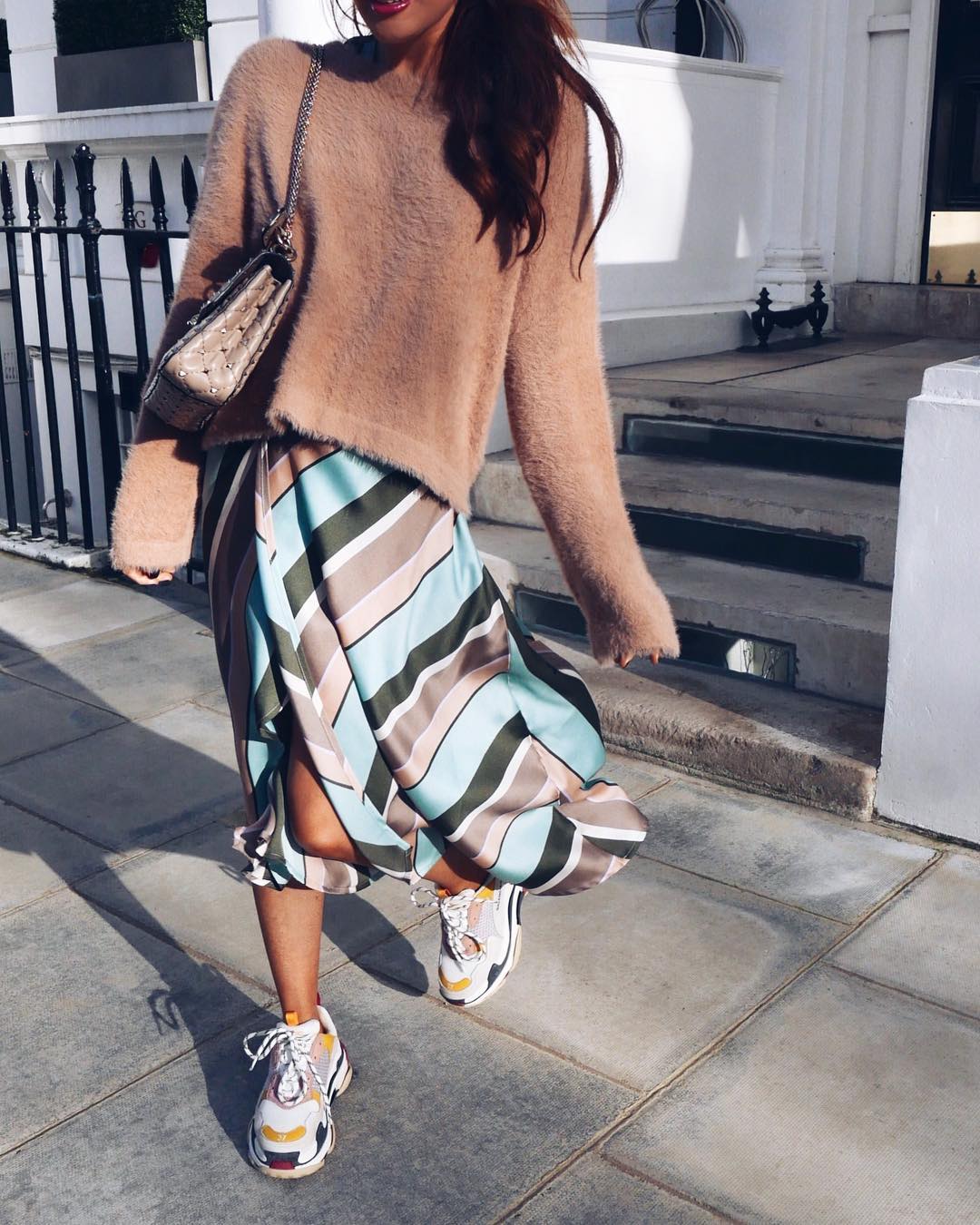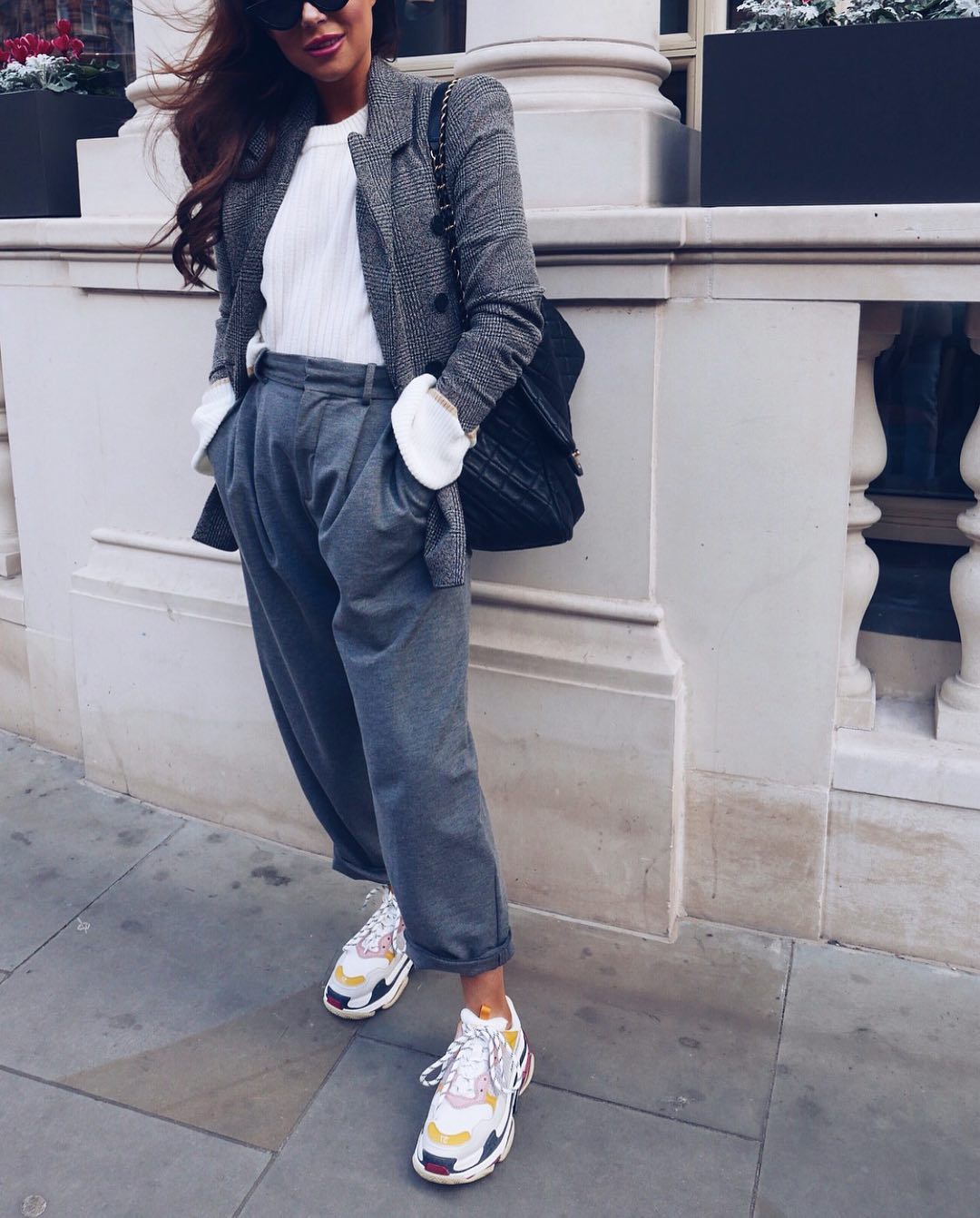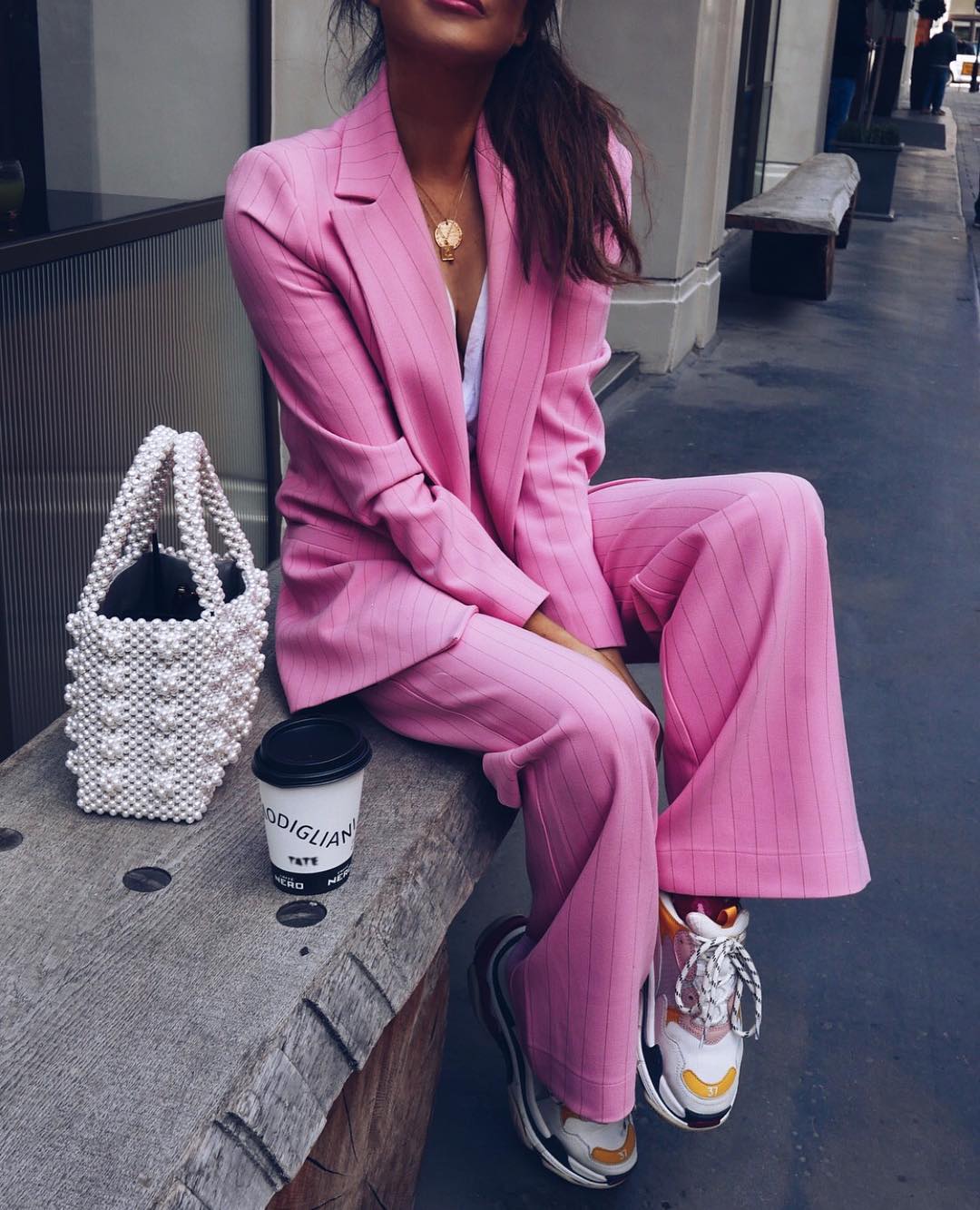 A pair of sneakers that have come to life are the NIke Air MAx 97. amazing! Wandering on Instagram, I found an outfit by @soniafrancex: skirt, fur sweatshirt and Nike. What do you think about it? I love combining skirts with sneakers! You can find them here.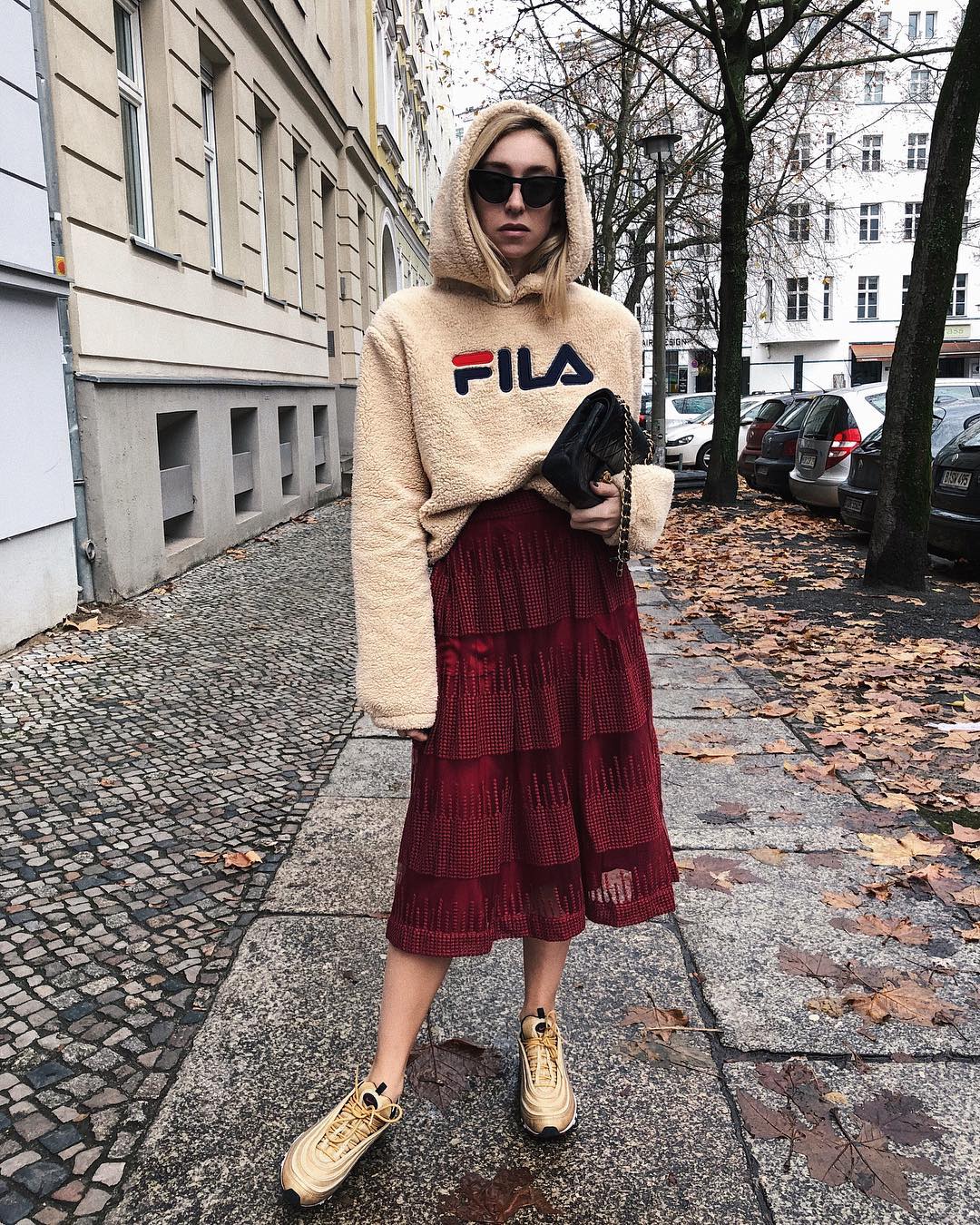 One of our favorite bloggers likes to wear Vans Old School even with miniskirts and blazers. We are talking about @andicsinger that has revolutionized the sporty style, making it chic. The black Vans Old School with white stitching can be found here.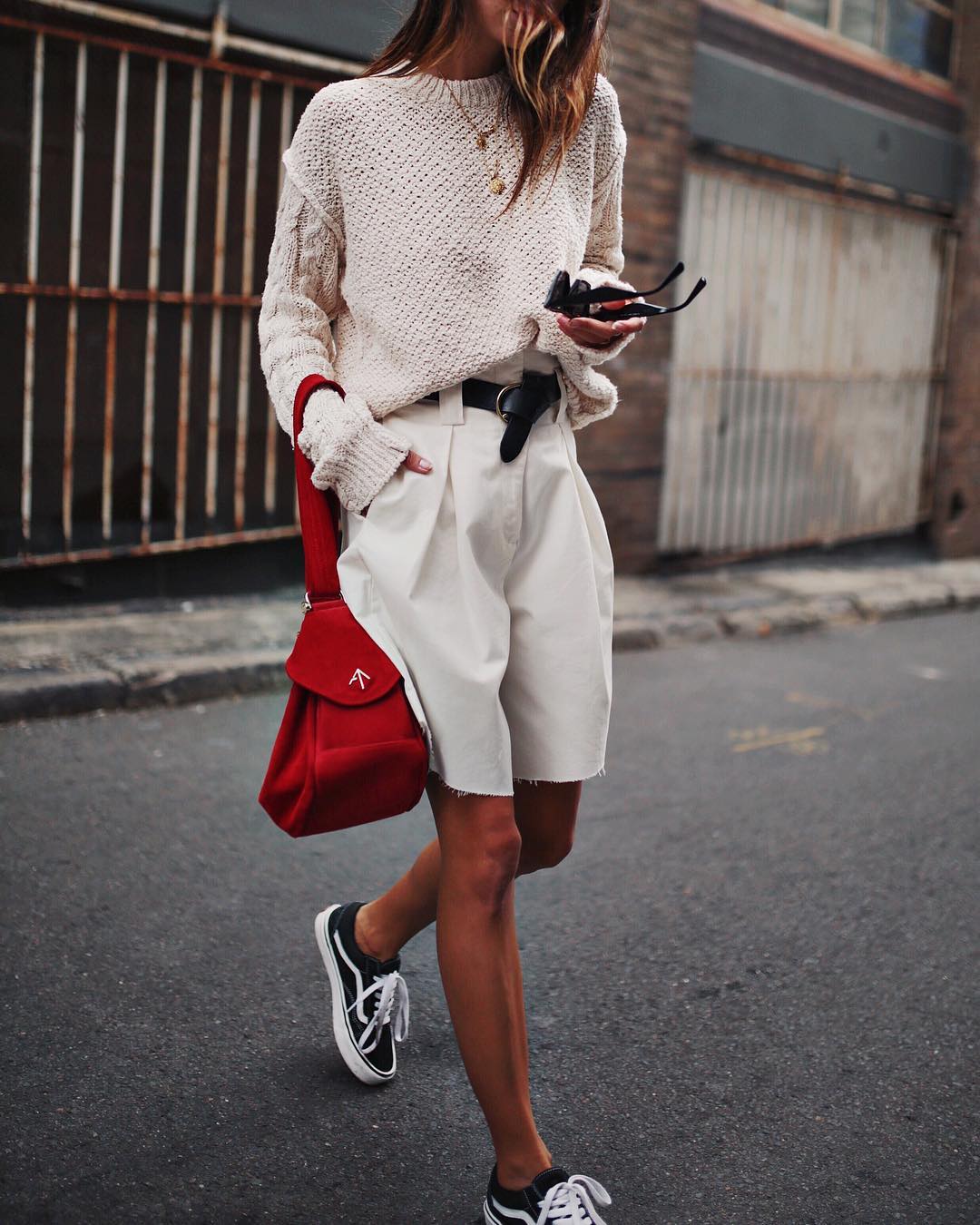 Andic also loves to wear the ankle boot version you can find here.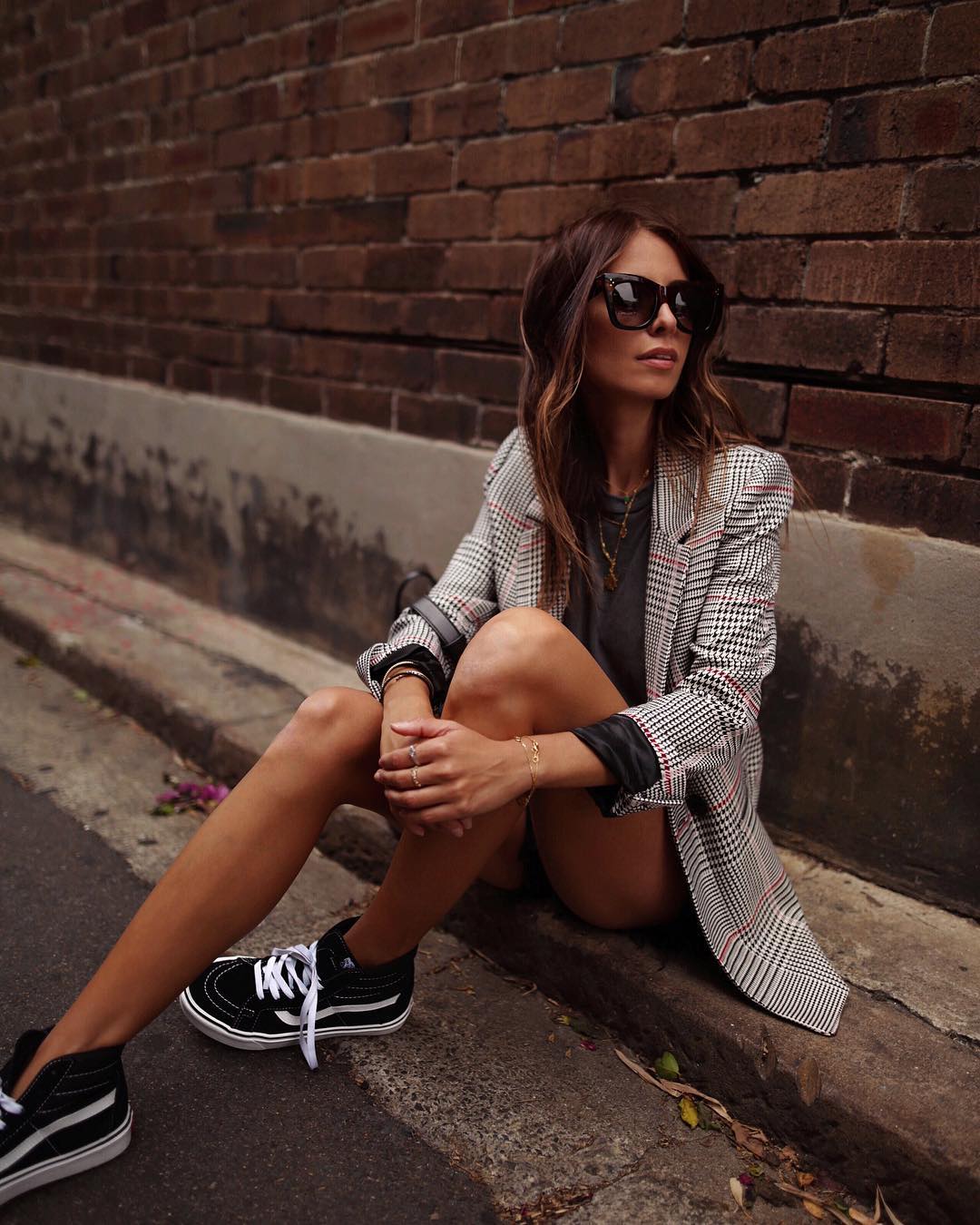 And no, we have not forgotten them! Gucci Ace with pearls, studs, bees, tigers, arrows and even with fur are worn by all bloggers. They match each outfit (even in the pajamas, I'm sure!)
Let's start with the simplest: the white leather Ace with the green and red side stripes worn by our founder @eleonorstorre.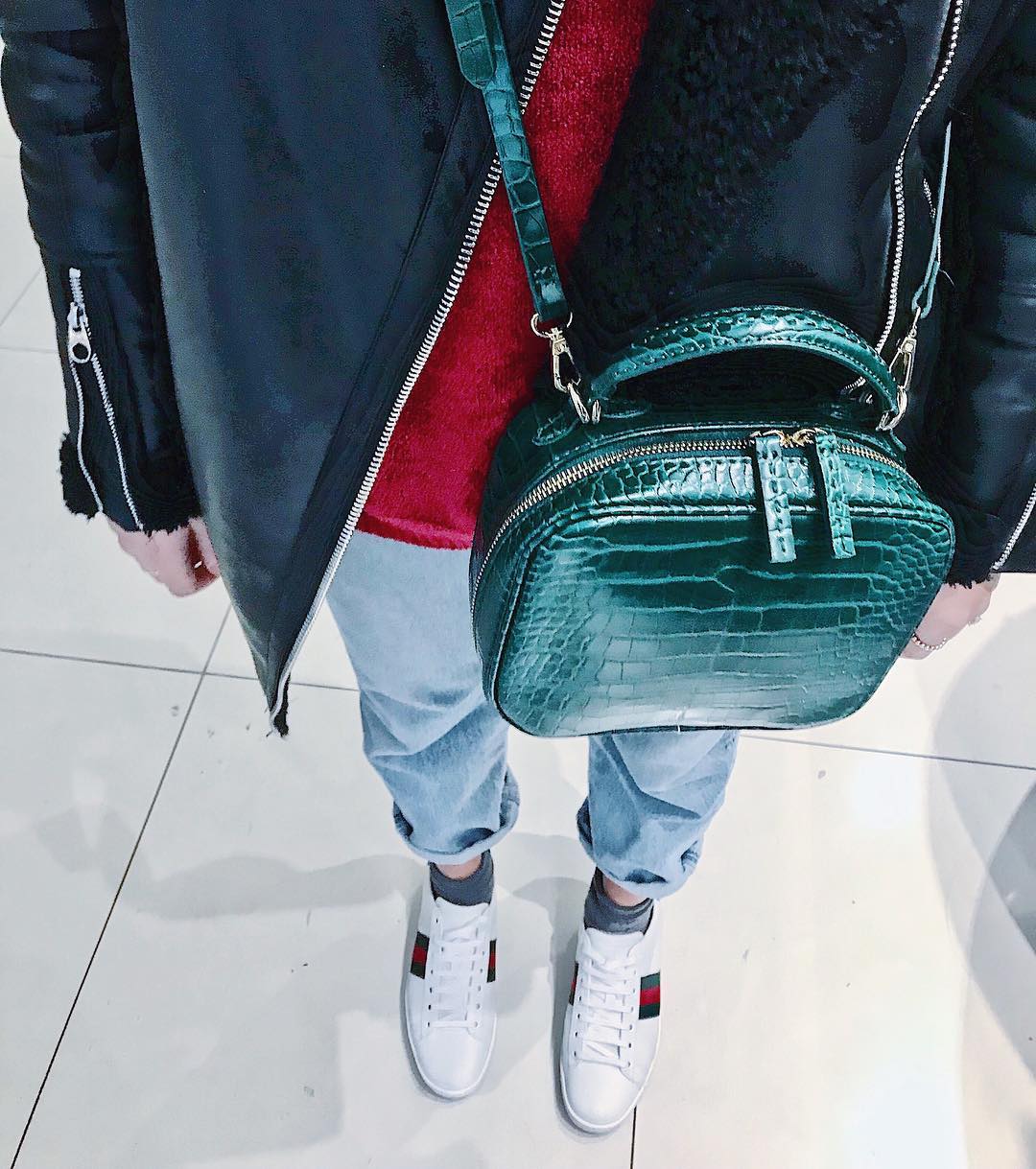 Here @tatjanamariposa wears the same Gucci Ace but enriched with pearls and studs. Here is the link to buy them!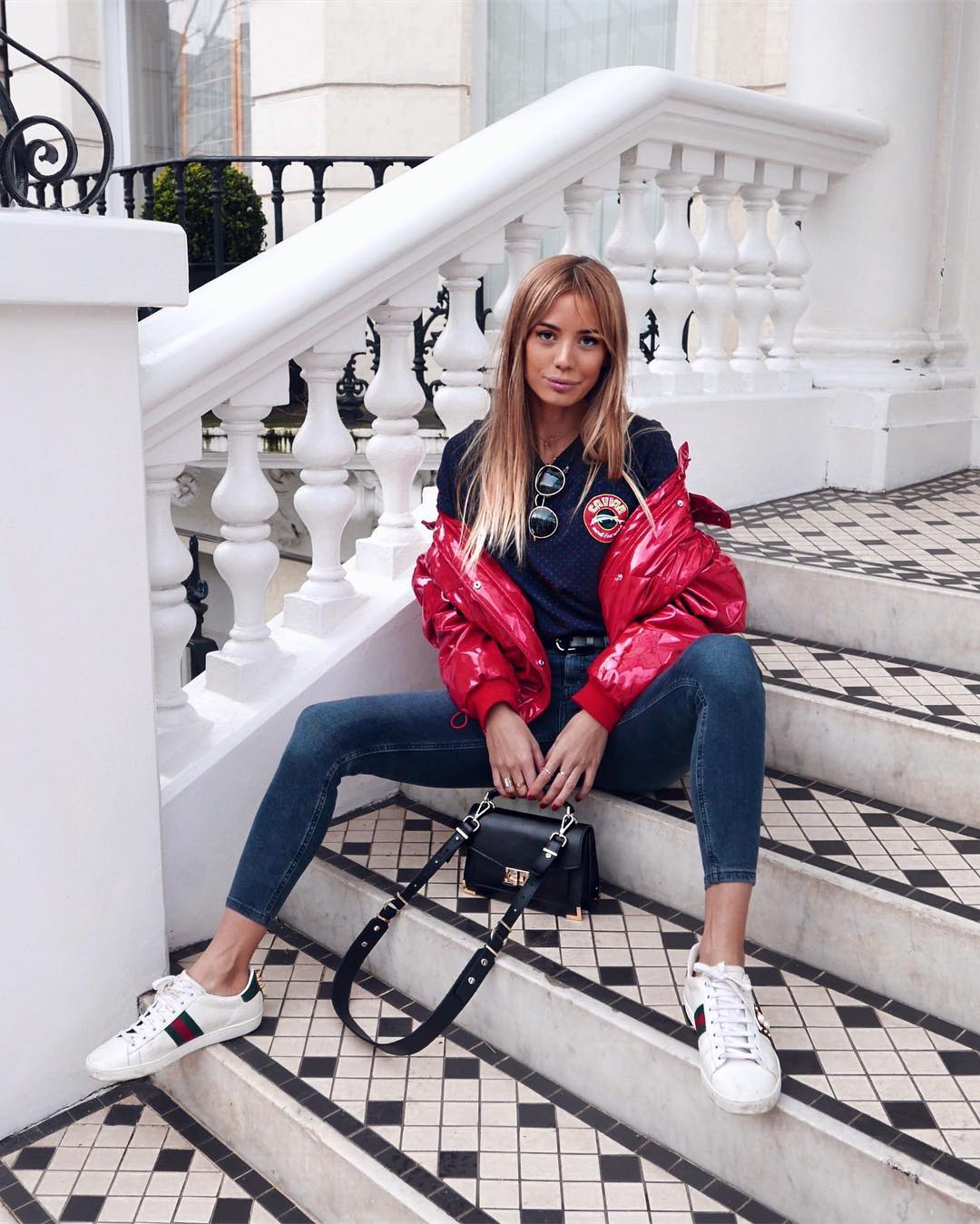 If you love colorful shoes, you can not have the Superga. The fantastic canvas shoes, colorful and comfortable, which you can combine with all your summer outfits. Here they are worn by @lauracomolli. The colored eyelets are very particular. You can buy them here.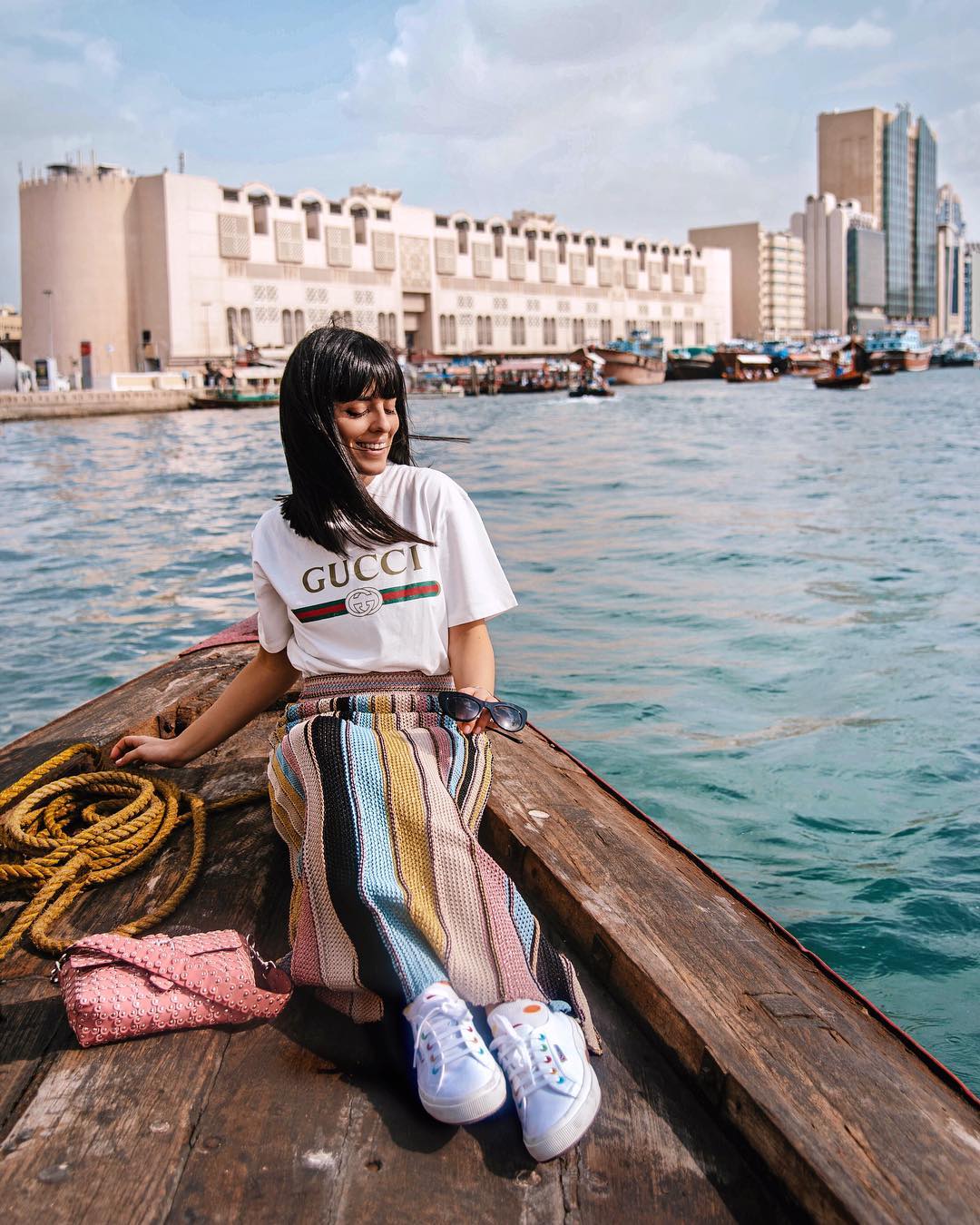 Per chi non sa dire di no al rosa, eccole qui! @andicsinger le sfoggerà per un bel po', è un colore irresistibile e il flatform è in paglia  in vero stile espadrillas. Più estive di così. Ecco il link per acquistarle.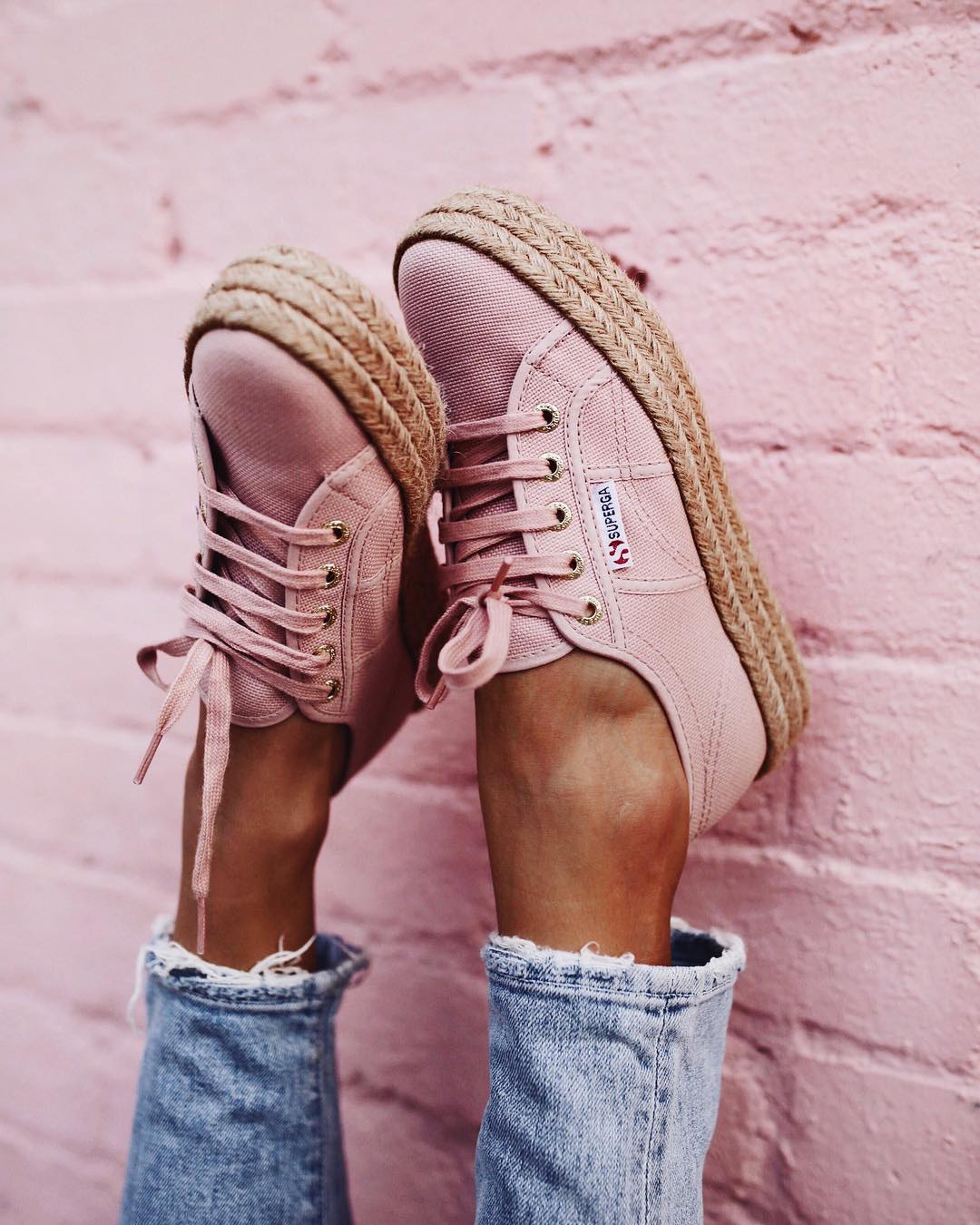 A must that we absolutely can not fail to mention are the Adidas Stan Smith that here @allaboutelisa wears with two different outfits: simple jeans shorts with t-shirt and with skirt and maxi pullover. How do you wear them? Here is the link to buy them if you do not have them yet.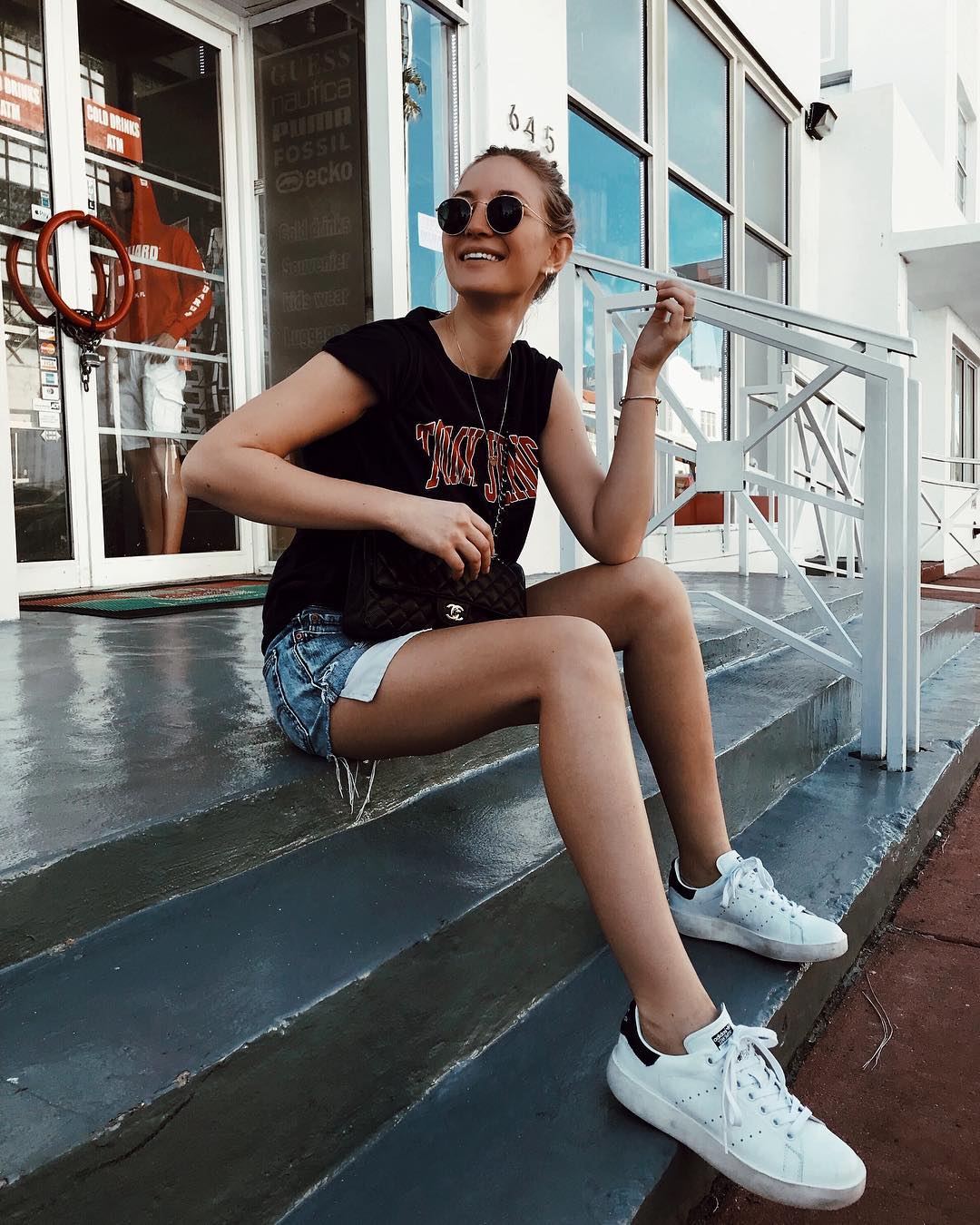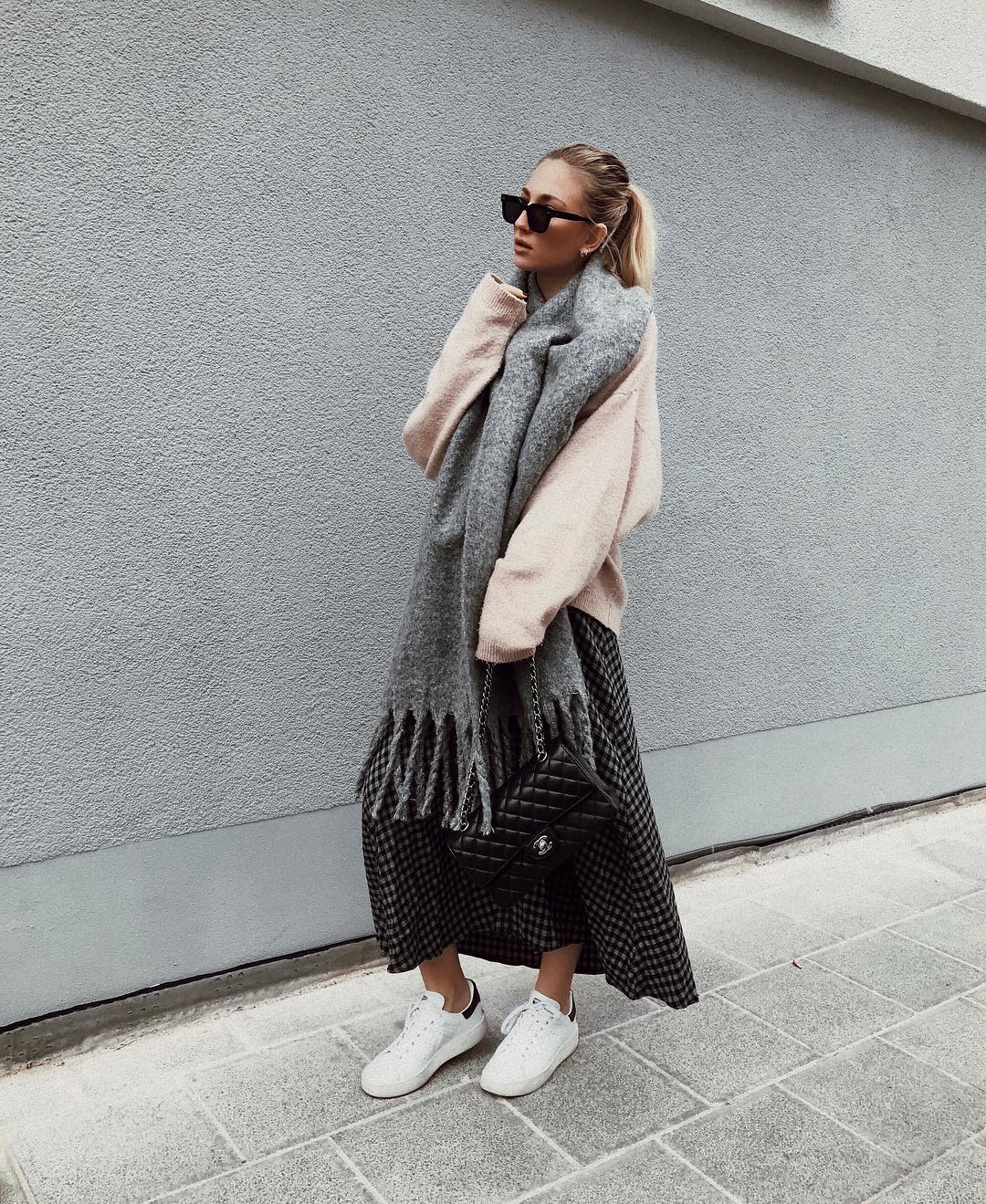 There are so many outfits that you can recreate using your favorite sneakers, just a little imagination and good taste.
I hope you have enjoyed our round of ideas, see you next time!
Stay in touch,
Lea <3