It is not yet February and on Instagram you can see nothing but photos of travel & lifestyle bloggers around the world, fairs of their micro-bikinis, exotic fruit juices in hand, and oceans and breathtaking backgrounds behind them.
And we with scarves, coats, and desire to discover 1 cm of body equal to zero!
Well, the article that you are reading is born because in this period I'm planning my next business trip-pleasure with my him, and then I'm very excited about the hot destinations for 2018. I'll talk about trips from the minimum budget of 1200 up to get to 3500 euros per person (the Maldives for example).
Before starting I suggest you follow our Instagram account dedicated to Travel & Lifestyle:
@theothervibes_lifestyle, where the best photos are selected and published on the subject!
    1. BALI– INDONESIA
Even this year, Bali does not seem to come out of the ranking of the most popular destinations. On the other hand, Indonesia is very cheap and certainly offers unforgettable landscapes and experiences. I was fascinated by some photos taken by Donato and Giulia, a couple of Travel Bloggers that I follow a lot and that I know since I approached Instagram. Find them there as_dgtravel_ .
Here are some photos taken from their profile: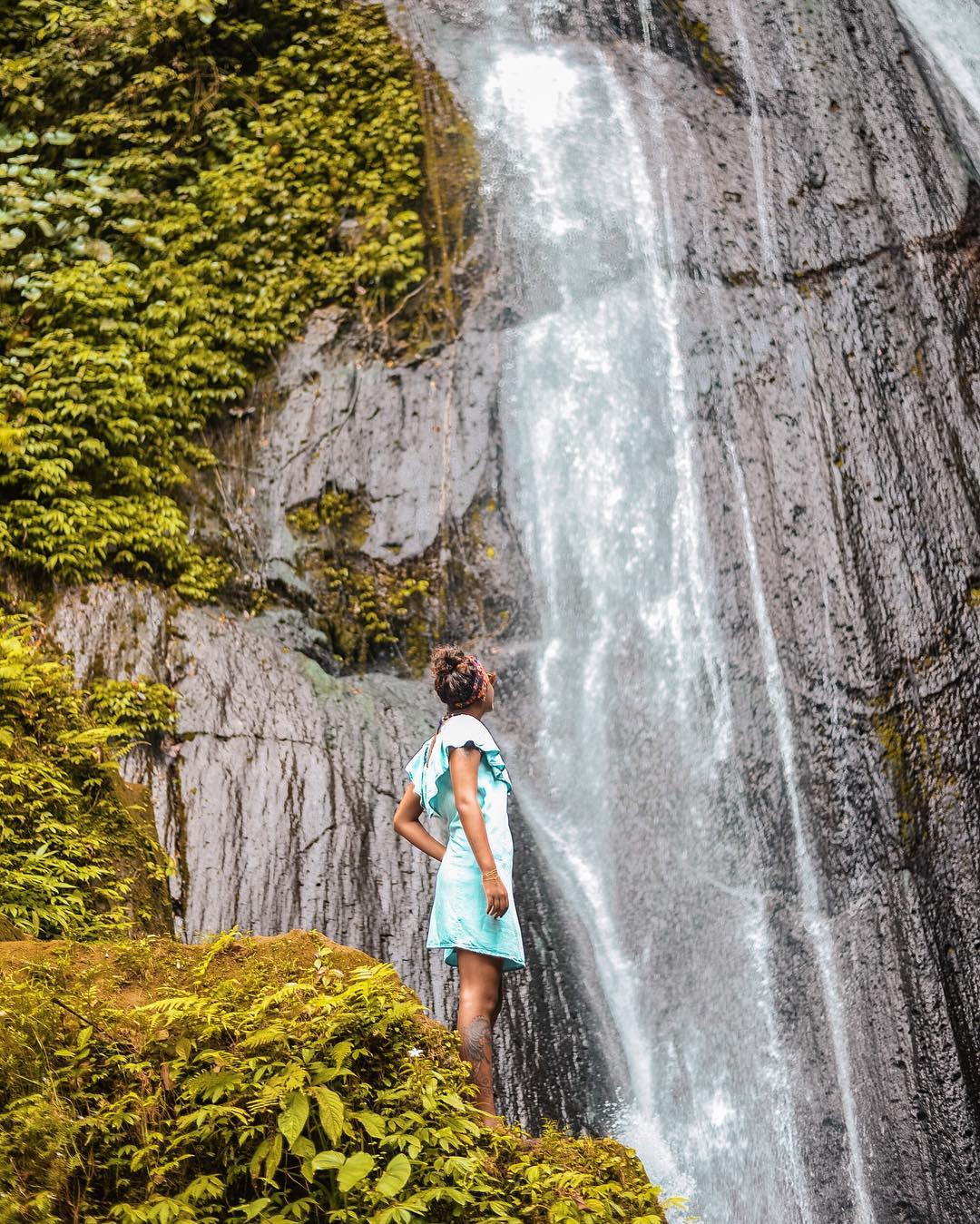 Ubud, Bali, Indonesia. Credits to @_dgtravel_ on Instagram
2. PHUKET – THAILANDIA
Phuket already swarms with celebrities since early January. I noticed that many brands have focused on Thailand to sponsor their products through the most prominent influencers. Even here the point in favor is that life is cheap, and as for Bali, even if I did not write it before, I recommend looking for accommodation on AirBnB. You will wonder why: simple. The Thai hotels and resorts have understood that tourism has been concentrated there for some years. So the prices for staying have definitely risen. If you go online, looking for accommodation, you can have a mega villa with swimming pool in strategic points for only € 45 a night, and adding something, you will have the opportunity to have a cook at home! Seeing is believing!
Meanwhile, here are a few photos taken from the account of @happilygrey, one of my favorite bloggers:
3. TULUM – MESSICO
And here I could write about everything, because it is the place where I will go in March to review and sponsor two wonderful hotels on the beach!
I fell in love, and also his position allows me to first take a ride elsewhere .. but of my plans I will talk later. If you want to stay up-to-date, follow me on Instagram @eleonorstorre.
Lately I do nothing but post igstories on bikinies, sarongs and Mexican beaches. But let's get back to us.
Even Mexico has raised a bit 'the shot I have to say, so there too many people have built stratospheric villas to rent to tourists. Prices are contained and are located in non-hazardous areas, strictly at max 10 minutes from the beach. Also for this goal I suggest you look for Airbnb.
Here some pics from @zeebalife @meg_legs e @travel_inhershoes
4. MALDIVE
Dear, dear Maldives, I was there last year and I must say that I fell in love with it. I recommend to those considering the holiday as an opportunity to stay in the sun, or snorkel and nothing else. That's why they were for me! If you like, read the post where I tell you about my trip, to this link.Seriously, now we are in high season, so if you are planning a trip to those wonderful atolls, I suggest you go there between November and December. The prices are lower, the heat is not deadly, and there is the beginning of the dry season, so you will not be bored by the downpours typical of those areas. Here are some photos taken from the accounts of @debiflue, @victoriatornegren , travel e lifestyle bloggers, and from my instagram, @eleonorstorre
5. BAHAMAS
I admit to having made a little thought, but for the trip that I had set for myself was not good for the lack of practicality of travel. If instead you should be willing to stay there for ten days, I will envy you so much!
White beaches, affordable prices and a lot to see, like Exuma beach, the island full of iguana, and Pig Island, the island of pigs! Here are some photos of perhaps the most well-known travel blogger on Instagram: @debiflue
Dear readers (I wonder if there is any man who reads me apart from my fiancé!), I hope to have made you dream a little with these beautiful images, and maybe to have given you some ideas if you are organizing an escape in exotic places ! I can not wait to tell you about my next trip … I really missed writing …
If you have questions or want to ask me something, write a comment below or send an email. At the top of the page you will find the email icon 🙂
See you soon!
Eleonors_